Windows ME Dial-Up Instructions
Make New Connection under Dial-Up Networking
Clock on Start button and then Settings
Select Dial Up Networking
Double Click on Make New Connection, then choose Next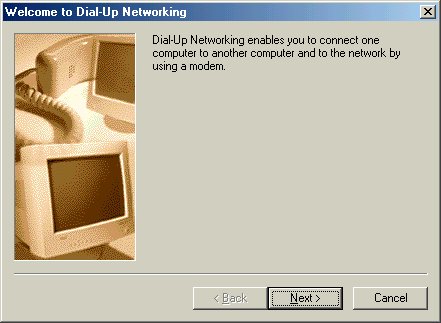 Enter a name for this connnection. Such as Internet Hotline or IHOT Dial up
Select your Modem, then click Next
Enter the Internet Hotline Dial Up Access Number.
Click Next
Click Finish
Now conutnue with the following...
Do-it-Yourself (DUN Properties)
You should be looking at the Dial Up Networking window with an Internet Hotline connection icon in it it. Right-click on the Internet Hotline icon and select Properties.
Internet Hotline connectin Properties window.
Click on teh Networking tab.
Make suer the setting look like the ones below.
Click the TCP/IP Settings... button and enter the required IP addresses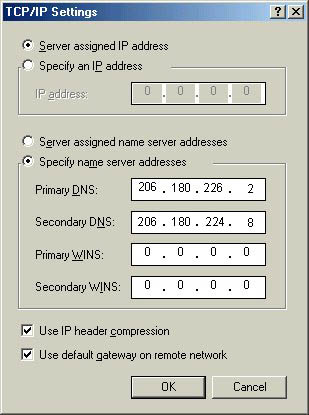 Connectiong to the Internet Hotline

Double-click on the Internet Hotline icon and enter User name: your Access Username from your Account Information Password: your Access Password from your Account Information then click Connect
If you are in a area the requires 10 digit dialing follow the directions below, otherwise skip them.
Click on Dial Properties
Then click on Area Code Rules
Check Always disl the area code (10-digit dialing)